Description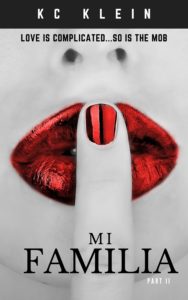 Being part of the mob is complicated…but so is staying alive.
Jack's missing and I'm the only person who can find him.
To find Jack, I will have to be willing to enter a world where goodness and faith can not exist and sunlight is consumed by the shadows. Where I'll have to give myself over the cruelty and power and become suspicion itself. And I wonder if my soul is up to the task or if I'll come back like the very people I've been running from my whole life.
Don't miss the next exciting installment of MI FAMILIA Part II
Early praise for Mi Familia, Part II.
"An addictive series that is a non-stop adrenaline overload that I'm thrilled to recommend to others."