I've been a romance writer for several years and a romance reader even longer. For as long as I can remember there's been a stigma attached to romance novels—they give girls unrealistic expectations, they are formulaic and not well written, and of course, my favorite they are porn for woman.
I've always hated the last one. The others I can blow-off, refute with some snippy comment. (If people are so worried about girls having unrealistic expectations than maybe they should be worried about boys reading comics. I certainly don't want my son thinking he can fly. Or is it just males who can differentiate between fact and fiction?)
But the porn one has always bothered me.
There are numerous blog posts that defend romance novels like Juli Page Morgan's post and Evangeline Holland's post.
To me, pornography is an industry that has long degraded and objectified women. Romance novels, at least the ones I read, inspire people to get back up and try again. A good romance novel holds up ideals and character traits that we all inspire to.
So why do I think the lines between romance novels and porn are starting to blur?
Here is the latest news bite from about Jenna Jameson.
"Former porn queen Jenna Jameson is adding novelist to her resume with the release of her first fiction title. The busty blonde previously shared her life story in her 2004 memoirs, How to Make Love Like a Porn Star: A Cautionary Tale, and now she is swapping fact for fiction for a romance book. Sugar, co-written with author Hope Tarr, will tell the tale of an ex-porn star who flees Los Angeles to start over in New York, where she finds love with a war hero-turned-investment banker. The book is due for release in October."
The only thing I remember about Jenna Jameson was on a documentary (this was before reality TV) which stated she was having impressions of her…um…lady parts taken to supposedly to be manufactured to be placed into some type of doll and sold on the internet. The last part is a bit foggy to me, but I remember being fascinated by the actual logistics of the whole process. ( Do I really want to know how that is done?)
I have nothing against Jameson. Ex-porn stars have bills to pay also. I just think it is interesting that she's decided to write a romance novel. To me, pornography and romance novels are polar opposites. One is about finding true love/soul mate for all eternity, and the other is about playing out other people's sexual fantasies for strangers.
Either way, this isn't the first time the headlines have connected romance novels to porn, so I have to ask, is this where romance is heading? Do readers really want a book with a loose plot that merely connects one sex scene to another? Or do they want something more? Something that speaks to them on a different level? I know what type of books I like to read and what type I like to write, and for me, just reading about the sex isn't enough.
What about you? Do you think romance is going the way of the typewriter? Have some romance novels blurred the line into acts that degraded women? And if so, should we care or just chalk it up to entertainment?
Update
Because my blog had been sorely neglected I'm combining multiple posts into one, because Lord only knows when the next time I'll be posting again.
What I've been up to:
I just turned in my edits for my latest book in the Texas Fever series, Hustlin' Texas. The book will be out December 15th of this year.
The second book in the series, Texas Wide Open, now has a print version available for those who like to have actual paper in hand.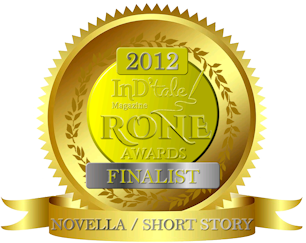 I am tickled to announce my group sci-fi romance, anthology, Hotter on the Edge, is a finalist in the ROWN awards in the short story category. To celebrate Erin Kellison has put Hotter on the Edge up on NetGalley. If you would like a copy for review, we would love to give you one.
Thanks again, and until next time. Happy reading.
I love living my dream of writing romance novels, and I love sharing my dream with readers. If you like gritty, sexy, on-the-edge-of-your-seat-have-to-find-out-what-happens-next romance novels than check out my book, Dark Future. You can download it to your Kindle here or your Nook here. If hot cowboys, honorable heroes, and sexy love stories is how you roll, please check out my newest release, Texas Wide Open. You can pre-order it for your Kindle here or Nook here.
To sample my writing, check out my novella in Hotter on the Edge, a sci-fi romance anthology. You can download a copy to your device of choice for free. Just use the Smashwords coupon TC48F.