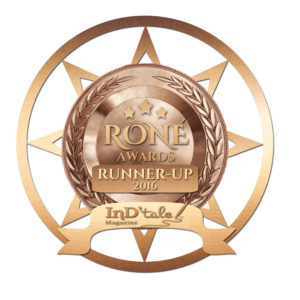 Hello Everyone,
If you've been following me on Facebook, Instagram, Twitter, or subscribed to my newsletter, you know all about how The Space Captain's Courtesan was nominated for the sci-fi romance RONE award.
It is an honor to get nominated. There are three stages to the judging process before a book can even make it as a finalist.
The book needs to have gotten a 4 to 5 star rating in the InD'tale magazine.
The books are then voted on by readers and the top finalists from there move on to the last round.
The books are scored by experienced  judges and then tallied by an outside accounting firm.
I am happy to announce that The Space Captain's Courtesan got 2nd place in the contest. Was I disappointed? Not in the least. I knew the competition was fierce and that the scores in most cases were within one or two points of each other. I'm just so happy that this book got the recognition it deserved. We as authors always have our favorite books, and The Space Captain's Courtesan is mine.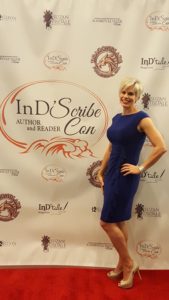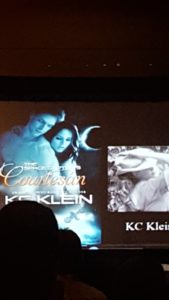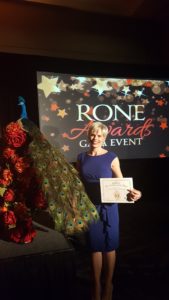 After the awards ceremony, the InD'tale conference had a DJ and a dance floor. I'm happy to say, my girlfriends and I danced to the bitter end, and I had blisters on my feet to prove it. For fun, I put the video in this blog post. Please excuse the quality…we might have had a few glasses of wine by then. 🙂
Thanks to all the readers who supported me by voting and loving the book as much as I did.
XOXOX
KC Klein