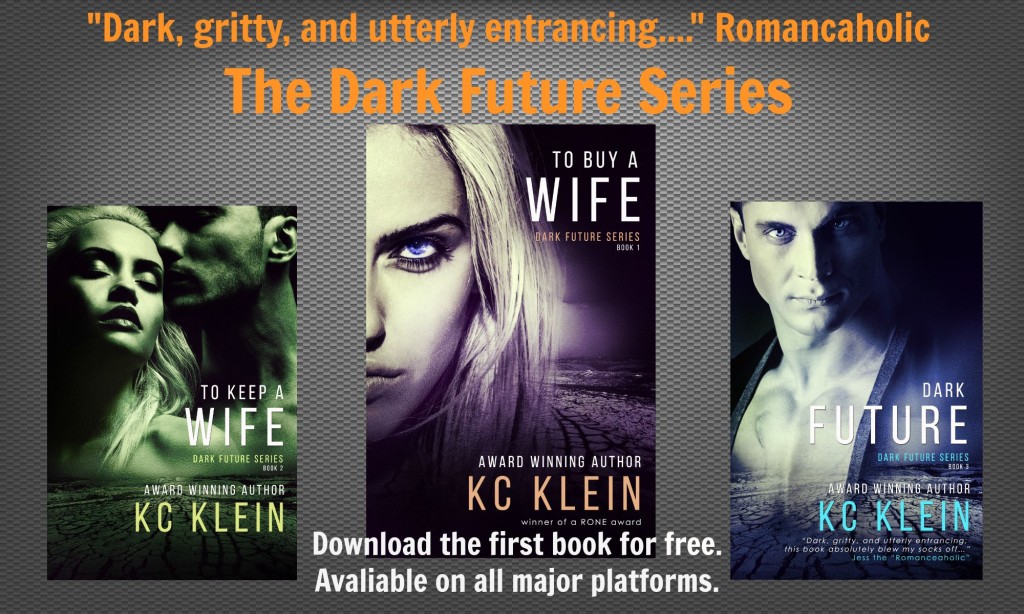 Hello Rock Star Readers,
I'm so excited to announce the re-release of my very first series, The Dark Future Series.
Dark Future has always been very close to my heart, I think because it has generated so many emotional responses from my readers. Not only is it my first book, but one I wrote during a very tough time in my life. I believe my passion showed through since Dark Future won the Two-lips Top Reviewers Choice Award and an FF&P Prism Award.
The two preceding novellas where written as prequels, but they can also be read as stand-alones. The first book in the series, To Buy A Wife, not only won the coveted RONE award in 2012 for best novella, but is now FREE on all major platforms.
I hope you check out this series, even if you are not normally a dystopian/sci-fi reader. If you like my writing style (and I'm sure you do) you'll find some of the same trademarks found in all of my books–larger than life characters, scorching romance, and love that wins out against all odds.
So please join me in one of my favorite worlds where the heroes are tortured, the heroines are strong, and the love is down right hot!
Thank you all so much for supporting me. As always, I would love to hear from any of you. Please feel free to find me on Facebook or Twitter and if you are interested in ARCs and monthly contests please join my Rock Star Fan Group on Facebook.
As always, my sincere love and gratitude,
Writing Love Letters to the World One Book at a Time,
KC Klein
---
On a harsh future Earth where corruption rules and women are few, cold realist Hudson Land must purchase a wife to comply with the Elders' laws and save his farm. Instead of an auction, he witnesses the start of an execution. With his first look at a beautiful woman in years, Hudson knows he has to have her—no matter the cost.
Lake, a chemist and a rebel fighter, is resigned to her death, but when some back-hill farmer rescues her from the chopping block she has no intention of simply becoming his wife. She's pledged her life to the Rebellion and being bought for some stranger's bed doesn't change a thing, even if his soft caresses are damn distracting.
As lies and secrets build between them, can they trust each other enough to stand against the two warring factions in a world where only the strong survive?
FREE AT ALL MAJOR RETAILERS
---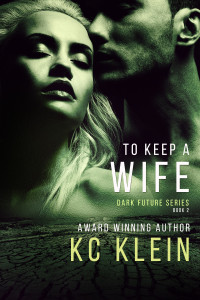 Lake has gotten the life she never dared dreamed of—a safe haven, and the love of a good man, her husband, Hudson Land. But Lake's hard-won happiness doesn't last long when powerful Elders lay siege on Black Creek Manor in retaliation for her past defiance. As Lake watches everything she loves go up in flames, she sacrifices herself to keep her family alive, never imagining it's not her life that is endanger, but the heart and soul of who she is.
Hudson wakes from a head wound to find his whole world is reduced to ashes. With no memory of why he's sacrificed everything for a woman whose name is tattooed on his chest, Hudson is determined to make his heart match the emptiness of his mind, wiping out everything except the hatred for those who are to blame—the Elders and the wife he sought to protect.
As evil and fear spread across a war-torn land, can Hudson and Lake forgive each other's betrayals and grab at their one chance at saving not only their lives… but their love as well?
---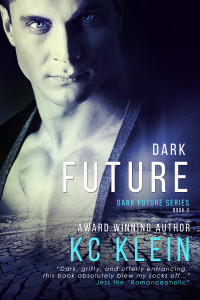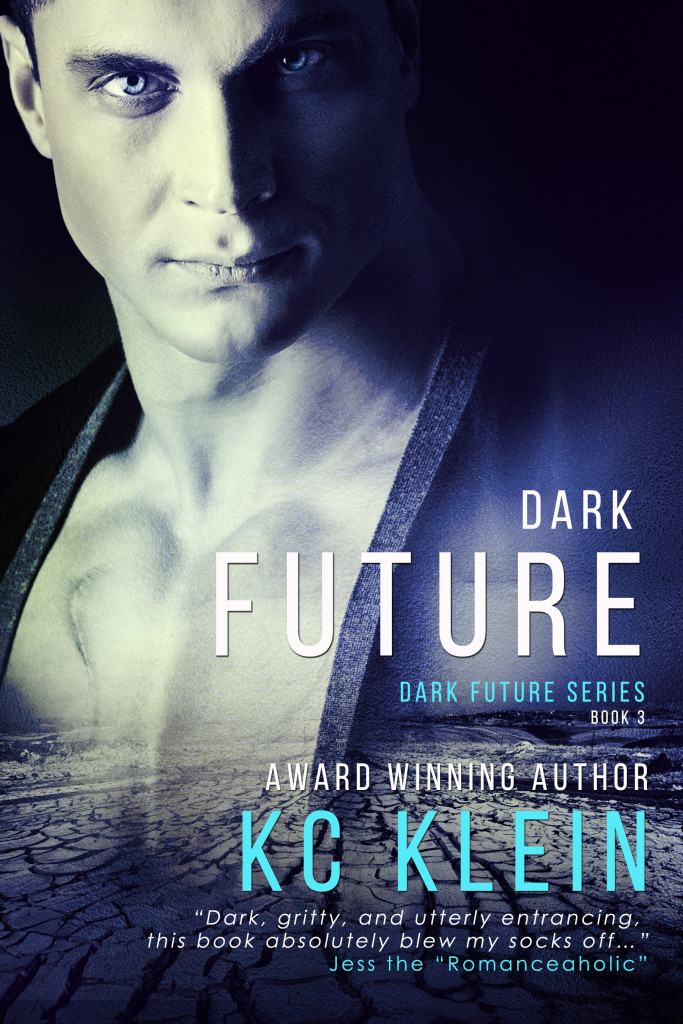 A woman caught between two futures…
Awakened in the middle of the night by a future version of herself, Kris Davenport is given a mission: go travel in time to save the world–and his life. Of course, her future self doesn't tell her who he is, just sends her into the darkness and straight into an alien invasion.
Must choose between the man who has her heart…
He turns out to be ConRad Smith, the callous, untrusting military commander of Earth's army and the world's last defense against evil. There's only one way for Smith to know for sure if this strange woman is an alien spy–slice her throat. Except, he didn't anticipate the desire he would feel as he interrogates the hot-tempered, warm-blooded woman.
Or the fate that saves the world…
As Kris and ConRad struggle to trust each other in a world on the brink of destruction, they each will have to face the ultimate choice of whether to fight or die… survive or forgive.