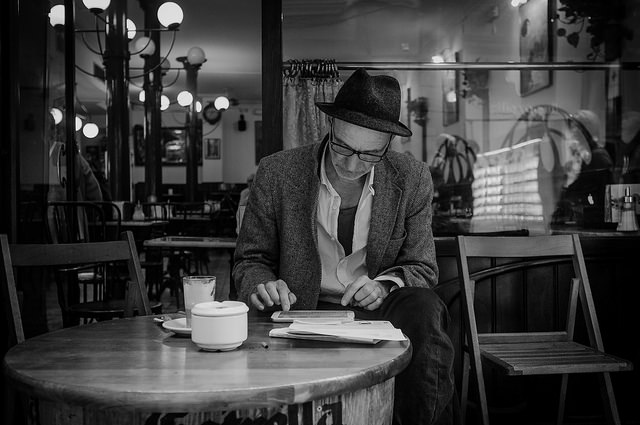 Photo Credit to EnricFradera (Flickr)
As many of you know I was diagnosed with adult ADHD about a year ago. For me this was a life changing event. Not only did it give me some great insight into why I was that way I was, but getting on the right medication literally sky rocketed my production and happiness.
I wrote about some tips I used when writing here. Through that post, Sara Bell emailed me some great resources to help kids and adults with ADHD (I'll post some of the links next week.) She also agreed to write a post for me tailored to writers who struggle with ADHD, (I know you're out there) and I'm so glad she did!
Thank you Sara for your great tips and for reaching out to me.
Finding Your Flow: 4 Tips for Authors with ADHD
Writing isn't easy, that's for sure. From writer's block to the brutal final editing process, writing is hard for just about everyone. But if you're a person with ADHD, your struggles with writing can feel magnified by your condition. It may feel like an uphill battle sometimes, but don't give up yet–all it takes is a few extra steps to help you reach your writing career goals.
Get Up and Moving
Nothing clears the mind like good old-fashioned exercise.
Besides being an all-around great habit for maintaining your health, regular exercise will provide an outlet for any restless energy you may have. It also helps sharpen your focus so you'll be ready to tackle your next writing project once you're back at your desk.
Minimize Distractions
Creating a distraction-free work zone can make all the difference for your writing career.
Declutter your work area and keep the items in your line of sight to a minimum. A cup of coffee, an extra pen, and a blank page will do just fine–the rest can go for now.
Turn off your internet so you won't fall down the alluring rabbit hole of web surfing. If you need the internet for your writing project, set designated research time and close out of your browser as soon as you have what you need.
Begin with the End in Mind
Don't risk losing interest in your own writing project half way through–instead, begin with the end in mind.
Knowing where you're going will help you stay on track with your project. Make an outline of your project's structure and have a general idea of the direction you're headed and you'll prevent yourself from wandering around in the dark and losing focus.
Embrace Your Situation
As a person with ADHD, you undoubtedly face some challenges that other people don't. But have you ever considered that your situation could be seen as an advantage when it comes to writing?
You have a unique perspective on life that can be used as the creative spark you need to write your masterpiece. Many writers with ADHD have learned to put a positive spin on their situation and have enjoyed a greater level of confidence because of it.
And let's not forget about all those famous people with ADHD that have gone on to succeed in all different walks of life. If they can enjoy massive success in their careers, then why can't you?
Set aside some time to organize your work space, clear your mind, and lay out some plans and you might find yourself surprised at what you're able to write. You might even find that–once you shed a positive light on things–you're able to use ADHD to your advantage throughout your writing career.
Sara Bell grew up in a family of teachers—her dad has taught high school for 30 years and her mom is a university professor. At EducatorLabs, she puts the lessons they instilled in her about the importance of curiosity and learning to great use. When she isn't working, she enjoys reading, writing, and knitting.