I am so excited to report that the group anthology I did with the very talented and gifted, Erin Kellison, and Jessa Slade, has won the 2012 RONE award for best novella. We received the news that Hotter On The Edge won last week, and I have been flying high ever since.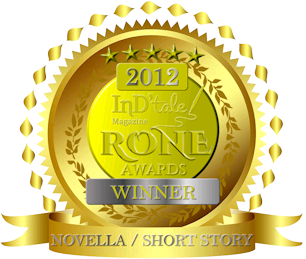 "HOTTER ON THE EDGE is an exceptional trio of Sci-fi romance novellas… Creativity, strong characters and interesting plots make this one a winner." 4 1/2 stars—Top Pick from Night Owl Reviews
"I highly recommend this anthology to any fan of sci-fi romance—all three stories were fast-paced, full of beautiful world-building, and highly romantic." Romanceaholic
To celebrate, Hotter On The Edge is now FREE on Amazon! So hurry and get your copy now. And please don't forget to help spread the word about this amazing group of stories. Thank you so much in advance. Follow the link here to get your FREE copy.
Hotter On The Edge