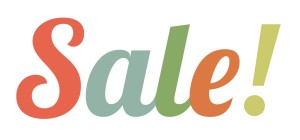 If you missed it the first time around, don't despair. Texas Wide Open is now back on sale at all major retailers for only $1.99. Act now the sale ends soon!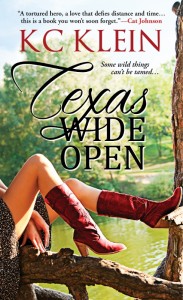 "A tortured hero, a love that defies distance and time…this is a book you won't soon forget." -Cat Johnson
Katie Harris loved growing up on a ranch. She had her horse, the beautiful Texas prairie, and Cole Logan, the cowboy next door. But there are a lot of secrets hidden under a Texas sky…
 Katie always knew she'd marry Cole one day–until he broke her dreams and her heart. But now that Katie's father is sick, she's back home, older, wiser and nowhere near the love-sick fool she once was.
 Cole knows Katie doesn't want anything to do with him. But after so many years, he can't pretend she's no more than a neighbor. Holding his ground was hard enough when she was seventeen. Now that she's her own woman, Cole's heart doesn't stand a chance…
"Passionate, gritty and fast paced…with a hot blooded, honorable hero to make every woman's knees go weak."–Diane Whiteside
As many of you know my second book in the Texas Fever series, Hustlin' Texas, is now out to rave reviews. Here is what's being said about Hustlin' Texas.
"HUSTLIN' TEXAS by KC Klein is amazing, wonderful, heartbreaking, exciting, edge of the seat anxious, and one that will have you begging for it to never end." -Unwrapping Romance
"Great character writing, very entertaining dialogue between the main characters and a somewhat unusual but very appealing division of personalities. Vibrant, cheeky and heart-breakingly tender."  -Ripe for Reader
"Hustlin' Texas is book two in KC Klein's Texas Fever Series and let me tell you, it's everything it promised to be!" -Bodice Rippers, Femme Fatales and Fantasy
Kindle  Barnes and Noble  iBooks  Kobo
Second book in the Texas Fever Series
Enjoy!
Hustlin' Texas
Jett nodded, then glanced around the crowded bar. When he turned his gaze back on her, a person would be hard pressed to describe his eyes as anything sweet or candy like. "I was hoping you'd be up for a little game of nine-ball."
Nikki took a sip from her beer and raised her brow in question. Nine-ball was the hustler's game. It was short and quick, without all the rules of straight pool.
He nodded his head toward the tables in the back. "I heard you played."
"Then you heard wrong." She took another sip, eying him the whole time. "I've given it up for Lent."
The corner of his mouth hinted at a smile. "Found God, have you?"
"Among other things."
Jett glanced to the tables, then back to her. "One game. No money."
Nikki shook her head. "I don't play for fun. No thrill in it."
He swallowed, and she could see his jaw work. "Then we'll play for a favor. A debt. You up for a little more red in your ledger?"
She didn't want to ask, not really, but gambling was too deep in her blood not to hear the stakes. "What's the favor?"
He smiled, not the golden boy smile she'd come to know, but instead one that lacked any charm at all. "Well, Texas, that's the thrill part. You don't know until the end. Anything goes. No boundaries."
Her heart did a funky jump-start in her chest at the possibilities, but her game face was ice-cold. "No limits?"
"None. Unless that's too much heat for you? We could place some ground rules if you want to play it safe."
Nikki knew what Jett was doing. It was so obvious, and yet, there was that achingly familiar thrill that zipped up her spine and buzzed in her blood. Some families were predisposed toward red hair or near-sightedness. The Logans were addicts. Throw a dart at the family tree and you'd hit a vice—drinking, smoking, shopping. You name it, and the Logans could turn anything into a compulsion. But really, under all the addictions, there was only one. One vice that was as indicative of a Logan as dark hair, brown skin, and blue eyes.
It was very basic, really. The Logans were gamblers.
There were stories as far back as her grandfather, if stories in the Logan family could be believed, who won his first car—a 1950 Cadillac—on the toss of a coin. Then there was her father, Dakota, who'd bet on every sports game invented, and even ones that hadn't, like golf without clubs. Her father had once bet a hundred dollars on his ability to throw a golf ball through the eighteen holes. Legend had it, he'd won that hundred, but lost the money in the same night in an "I can piss into a can from the second story" contest.
So Jett knew what he was doing. And Nikki was smart enough to know this was more than a simple favor and way more than a simple game of pool. She also knew something else. Jett was no match for her in this game.
She hid her smile with a sip of her drink. The thrill of a "sure thing" was headier than any shot of tequila, more exciting than a leather-jacketed man on a motorcycle.
"Oh, I can take the heat," she said.
"But can you handle this much heat?"
"Oh, I can handle it. Because we both know I can beat you with one hand tied behind my back and blindfolded."
His eyebrows arched. "Then you'd best start figuring out what your favor will be."
Nikki put down her bottle, no longer needing the buzz. "Already have." Her car fixed…for starters. "You really think you can beat me at pool?"
God, he was so cocky. It was almost tragic.
His eyes narrowed and there was absolutely no humor in his voice when he spoke. "Oh, I'm betting on it."
I love living my dream of writing romance novels, and I love sharing my dream with readers. If you like gritty, sexy, on-the-edge-of-your-seat-have-to-find-out-what-happens-next romance novels than check out my book, DARK FUTURE. You can download it to your Kindle here or your Nook here. If hot cowboys, honorable heroes, and sexy love stories is how you roll, please check out TEXAS WIDE OPEN. You can order it for your Kindle here or Nook here.