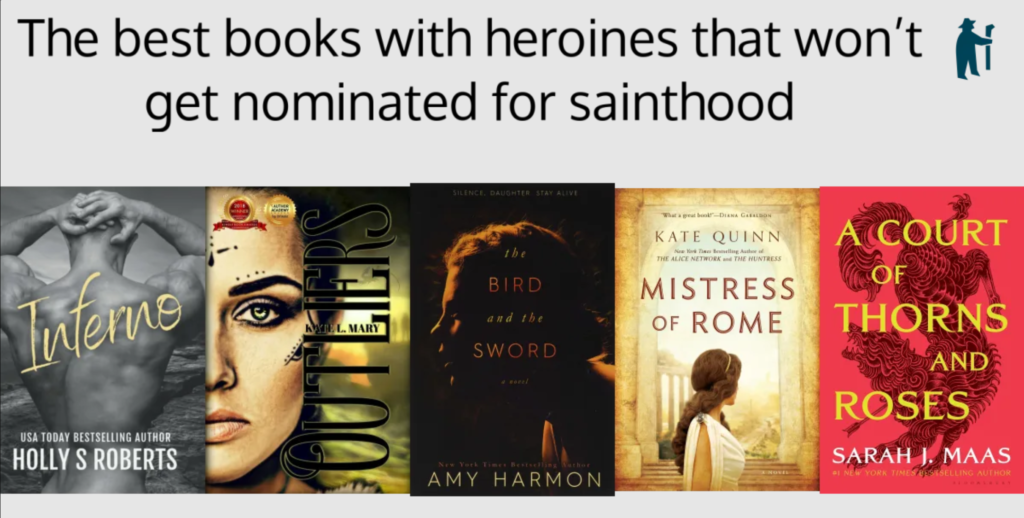 Recently, I was asked to curate a list of books I could recommend from a cool newcomer to the book game, Shepard .com. We've all experienced scrolling through the bleak endless lists on Amazon or Goodreads trying to find the perfect book we are in the mood to read. Discovering your next book should be a magical experience where the search is part of the fun, and not the passionless discovery of the internet. That is why Shepard.com has come up with some creative and fun ways to find some amazing books where authors, experts, and creators share their favorite books around cool themes and topics that interest them.
I'm a sucker for complex characters. Give me a flawed hero or a sympathetic villain, and I'm hooked which is why I recommended books with heroines that won't get nominated for sainthood.
I hope you find these books as exciting to read as I did. And when you're done reading these, check out this list about the best books about heroes recommended by other authors, experts, and creators. Along with notes on why they recommend those books. The Best Hero Books
The best books with heroines that won't get nominated for sainthood
By K.C. Klein
Who am I?
I've been reading romance since before dirt was old—(okay, I'm not actually thatold, but some days I feel like it)—and I have a deep belief that romances can be our shining light in a sometimes very dark world. Which is why when I wrote my own stories, my very first editorial letter started out with, "Wow, you really like to torture your characters." I wanted to create genuine characters that make mistakes, mess up, and sometimes are their own worst enemy but you still want to root for them. My list of books on Heroines That Won't Get Nominated For Sainthood will take you on a journey far more interesting than sainthood—the human experience.
---
I wrote…
Mi Familia: Part 1
By K.C. Klein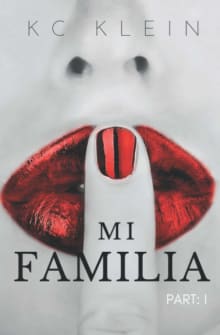 What is my book about?
My life could be every episode of Cops. Kicked out of the trailer by my stripper mother with an angry drug dealer hot on my trail. I'm outta gas and outta money and stuck in a crap-hole bar too close to the Mexican border. Yeah, nothing could go wrong with this picture. But I've gotta plan—hustle money out of the losers at the pool tables or five-finger discount some fat wallets, and then back on the road before anything else in my life implodes.
Too late. Meet Jack. Designer jeans. Bulging wallet. Perfect pick-pocket material. Until I follow him into the men's bathroom and learn he's playing his own game. Dark, dangerous, and involved with the mob, Jack's everything I hate…and in this family, I'm the weakness he can't afford to have.
The Books I Picked & Why
Shepherd is readers supported. When you buy through links on our website, we may earn an affiliate commission. This is how we fund this project for readers and authors (learn more).
Mistress of Rome
By Kate Quinn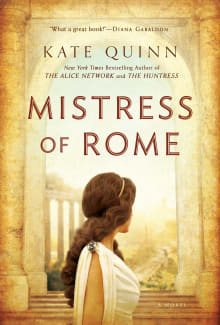 Why this book?
Mistress of Rome was the first book I ever read by Kate Quinn, but it wasn't my last. Frankly, I fell in love with Thea, a slave in ancient Rome. Ms. Quinn never shied away from the hard stuff. The reality was Thea was a slave and, as a slave, had very limited choices in her life. Ms. Quinn crafted a novel full of rich characters who sometimes made poor choices, or had their choices made for them all the while set against the beautiful background of ancient Rome, and you've got yourself one hell of a novel.
---
The Bird and the Sword
By Amy Harmon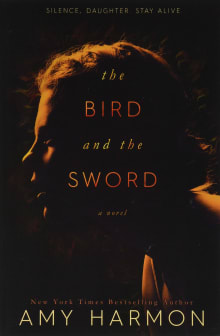 Why this book?
True confession, I love just about everything Amy Harmon writes, but this book blew my socks off. Not only did it stand out as unique among the typical fantasies, but it was exquisitely well written. Ms. Harmon has a way with the English language that made me fall in love with reading in a way I hadn't in a long, long time. While it is true that the heroine was a pretty morally upright character, Ms. Harmon never comes across as preachy, and the character's choices were well thought out.
---
Outliers
By Kate L. Mary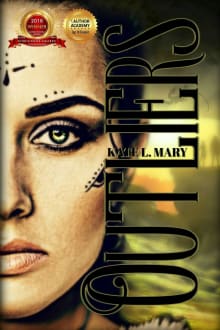 Why this book?
I started reading this book on the plane on vacation, and that was it. I couldn't put it down. I read the entire series in just a few days and still remember being impressed with how the author wasn't afraid to break some of the typical tropes usually found in genre fiction. As an author, I believe there's a fine line between making your characters powerless over their circumstances, perhaps even hopeless at times, but never weak. I think Ms. Mary did this exceptionally well.
---
Inferno: Desert Mafia
By Holly S. Roberts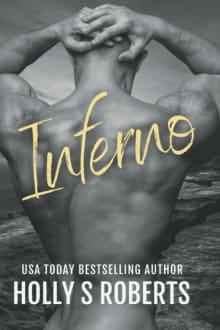 Why this book?
Out of all my recommendations, this one is a true mafia romance in the Hotter Than Hell series. But make no mistake, this isn't the typical mafia romance where the hot/rich/dangerous guy comes in and sweeps the virgin/young/beautiful girl off her feet into a glamourous life where she's pampered, but never loses her "I'm just a down-to-earth kinda gal" personality. I've met Ms. Roberts personally, and know she's worked as a sex crime detective in real life, which has enabled her to bring some of those experiences to her books. While she never shies away from the hard stuff, she also never glorifies violence, and instead focuses on the emotional aftermath of trauma and the message that love really can conquer all.
---
A Court of Thorns and Roses
By Sarah J. Maas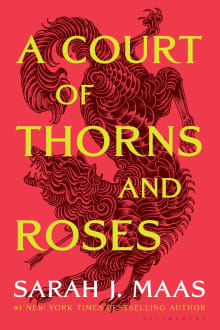 Why this book?
I'll be honest, because I write mainly for the young adult/new adult audience, I rarely read that many simply because I don't want another author's work to blend into mine. But I made the exception with A Court of Rose and Thorns. I'm a sucker for a flawed dark hero and Ms. Mass did a great job of leading me down one road, only to switch things up on me later. If you haven't read this series, it's a must!
---