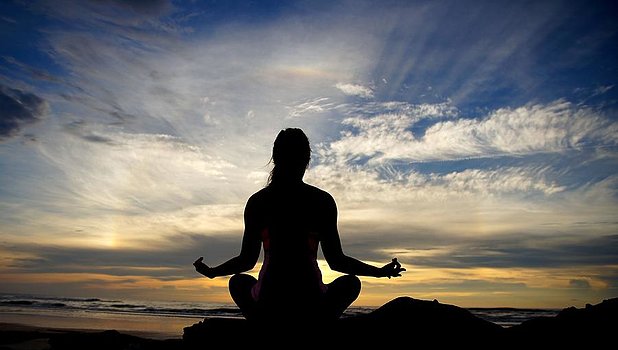 Does this sound familiar to you? You stumble out of bed in the morning, pour some caffeine down your throat, feed the (kids, spouse, pets) get said (kids, spouse, not the pets though) off to work or school, clean the kitchen, start the laundry, get dressed, eat… and the list goes on and on. Until you look up at the clock with a sick feeling in the pit of your stomach and realize it's almost time for the kids/spouse to get home and you haven't gotten anything done.
Yes, that's right, today was suppose to be your "writing day." You know about the "writing day", right? The day that you planned to work on your novel and actually get some real work done. And yet, another "writing day" has come and gone with barely any progress and you head to bed that night with a coffee mug full of wine and watch Netflix in defeat.
I've had too many of those days to count. Each morning I would wake a to a promise of a full day ahead of me and each night I would lay in bed and berate myself. I need better time management. I need more help. How come I can't seem to get anything done? I was so busy, but I didn't actually get anything accomplished that I wanted to.
Let me introduce you to a new system the Chick Tales authors and I have been doing for about a week or so. It's called the Miracle Morning and we took the idea from the book The Miracle Morning by Hal Elron. Here is what the Miracle Morning promises.
What if you could miraculously wake up tomorrow and any—or every area of your life was transformed? What would be different? Would you be happier? Healthier? More successful? In better shape? Would you have more energy? Less Stress? More Money? Better relationships? Which of your problems would be solved?

What if I told you that there is a "not-so-obvious" secret that is guaranteed to transform any—or literally every area of your life, faster than you ever thought possible? What if I told you it would only take 6 minutes a day?

Enter The Miracle Morning. What's now being practiced by thousands of people around the world could perhaps be the simplest approach to creating the life you've always wanted. It's been right there in front of us, but this book has finally brought it to life.

Are you ready? The next chapter of your life—the most extraordinary life you've ever imagined—is about to begin.

YOU DESERVE AN EXTRAORDINARY LIFE. IT'S TIME TO WAKE UP TO YOUR FULL POTENTIAL
A bit much right? A bit too used-car-salesmen? I couldn't agree more, and yet, because my author buddies swore how great this practice was, I decided to go give it a try. And you know what?
IT WORKED!
Yeah, it really did. Here are a list of the benefits I've noticed since starting my Miracle Morning practice:
more productive
more positive
have made all my writing goals for the week
have written more in one week than I have in one month
excited about publishing
ate healthier
nicer to my family
friends have commented that I'm more "available" to them
exercised everyday
tons more energy
tons more ideas
And that's just in one week. I can't wait to see how I feel after doing it for one month. So, what is the Miracle Morning? Well, I really encourage you to read the book, The Miracle Morning and check out Hal's website, www.miraclemorning.com, which has a ton of free resources you can download. But basically here is the idea in a nutshell.
The Miracle Morning is taking the best practices developed over centuries of human development and condensed them all into a daily morning ritual that's easy and simple to do.
Many people do one at least one of the practices daily. For example, I exercise almost every day. Others do meditation or journaling, but Hal has packaged all of the best ancient practices into one so people can do them every morning.
Curious? Here is an example of my Miracle Morning routine.
Non-office Days
Wake up/drink water/brush teeth/dress/coffee
Meditation (5 min)
Prayer (5 min)
Bible reading (5 min)
Affirmations (10 min)
Visualization (10 min)
Journal (10 min)
Reading (15 min)
Exercise (45 min to 1 hr)
Sound like a lot? It is, but remember I already had the routine of exercising so I was just adding an hour to my morning, instead of two.
Um… no way, KC. I can't do all of that. It's too much.
Well, Hal has a scaled down version also, which he talks about in his book, but this program is fully customizable and can work with any morning. Here is an example of my scaled down version.
Office Days
Wake up/drink water/teeth/dress/coffee
Prayer/meditation  (2 min)
Bible Reading/Daily Text (2 min)
Affirmations (2 min)
Grateful Journaling (2 min)
Visualization (2 min)
The whole thing takes me about ten minutes, and I really feel the difference in how my day plays out.
So, do you have any goals you want to achieve, projects you want to get done, books you want to write, weight you want to lose? Then I encourage you to try it and see for yourself. What do you have to lose except a few extra minutes of sleep, and really, just don't watch that extra episode on Netflix and you'll be fine. That sacrifice is totally worth getting the extraordinary life you deserve, right? 🙂
Until next time…
Writing Love Letters to the World One Book at a Time
KC Klein